MOONRISE KINGDOM
Title Sequence


Programs:
Cinema 4D, Arnold, and Photoshop

Collaborators:
Jason Kim


Young Sam and Suzy fall in love, make a secret pact, and run away together into the wilderness from the adults around them. Lighting played a major role in this project to show the turning point. We used a warm yellow tone for inside the tent, where Sam and Suzy feel the most comfort and true love. In contrast, we used a cool tone of blue and purple for the final scene, where it is revealed that the tent is placed in the room that represents the cold reality.
---
---
Moodboard (Warm)
We gathered tone references that give cozy feelings portraying the characters' emotions and thoughts.
Moodboard (Cool & Warm)
We studied the contrast between cold night tones and cozy light which shows the reality of the situation in the story.
3D Typography Treatment
Taking inspiration from the 3D film titles, we designed a backlit of the 3D title reveal for our hero frame.
---
Typography
We chose type treatment to go along with the soft mood of our sequences and the consistent size of the type.
Storyboard Sketch
Before modeling, we sketched out the scenes with values to anticipate the lighting and details.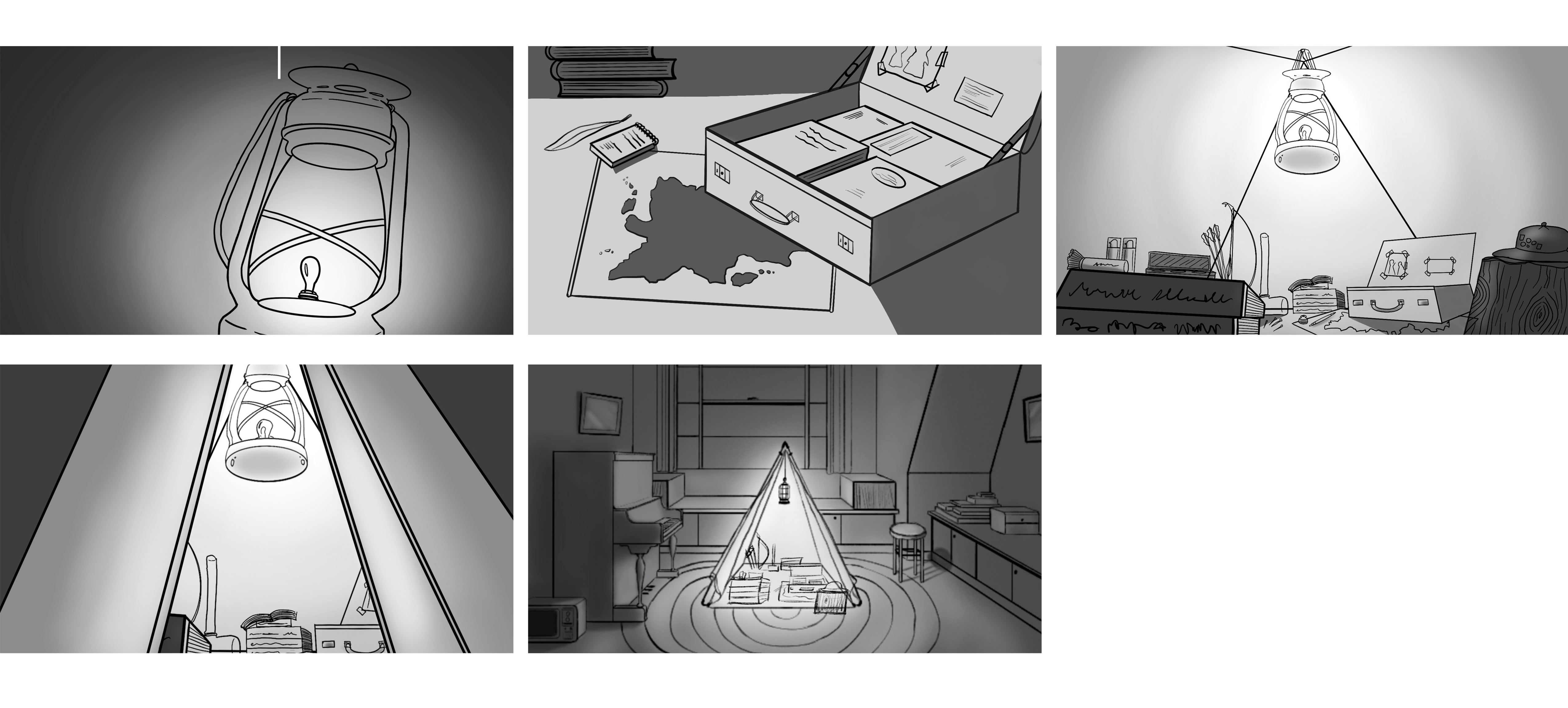 Render Process
Our initial composition, lighting, and type treatment before adding texture and adjusting the intensity of the light.
---